Our Services

About Us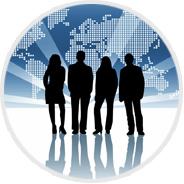 Infinity Logistics & Supply Chain Pvt. Ltd., has over the years grown brick by brick, our business focus is customer-first.

A key player in global logistics, offering one-stop-shop for specialized logistic solutions having it's headquarter in India along with strategic partners all over the world.

We offer an extensive international network across 190 countries in 731 cities offering a global service in all aspects of Logistics and Supply Chain.

Our collaboration with airlines and shipping lines enables smooth, secure and prompt delivery of your cargo at the most competitive prices.

All your shipping solutions are rendered by highly committed professionals who have the capability of providing logistics services like no other.

Our customer's trust in our capabilities prominently places us in the industry. This also enables us to stand ahead in the industry from our competitors.

We believe that service is a major component in the logistics and supply chain sector and we never hesitate in raising the bar when it comes to quality.
Vision
Our mission is to constantly exceed customer expectations by providing superior services and add cost-effective value, to the services provided by our customers.

Mission

Offering specialized logistics solution that encompass on high quality and innovative services to our customers thereby freeing them to concentrate on their core business to facilitate growth.
Group of Companies
Aditya Enterprises
Aditya Enterprises is a licensed Customs broker since 1990 providing customized and value added solutions for import and export trade by Sea and Air.

An in-depth understanding of stringent Customs regulation formalities and documentation helps us smoothen out all operations and provide speedy clearances.

In addition to assistance for the Import and Export Trade, we also offer Customs Advisory and Consultation Services.
Container Cargo communication Systems Pvt.Ltd.
Container Cargo communication Systems Pvt. Ltd. are fleet owners and truckers for inland haulage all over India which was founded in the year 1992.

Our company provides complete trucking solutions for different types of cargo requiring special attention like refrigerated and temperature sensitive cargo, Dangerous and Hazardous cargo, Odd dimensional cargo etc.

We provide end to end customized solutions which impacts both your 'top and bottom lines', contributing to a healthier balanced sheet.