Our Services

Logistics Solutions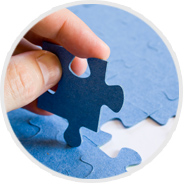 Our international network allows us to handle shipments directly from terminal to terminal or even from door to door. We will find alternative transport solutions such as conventional ships, RO/RO ships barges and lighters for goods that cannot be transported in containers. As is true for all the products, we offer full door to door services combined with smooth custom clearance operating either as a forwarder or NVOCC.

ILSPL meet your needs with cost-effective flexible services. We make a difference with LCL / FCL, contract management, vendor consolidation, multi-modal transportation, warehousing and distribution programs and purchase order management designed to increase your capability in global markets.

From single point to point delivery to sophisticated cross dock or just in time programs, We define logistics as the management of goods, information and financial transactions to ensure the timely and cost effective flow of inventory from suppliers to end consumers on a global basis. For a long time ILSPL is meeting needs of importers and exporters with a comprehensive range of global transportation and logistics services. Strategic carriers relationship means your shipments large and small move with priority and attention from point of origin to final destination, bundling these core services with an internet accessible integrated information system pervious customers with valuable end to end visibility.

Temperature Controlled Cargo

The team at ISPL has been specializing in handling temperature controlled cargo for the past 26 years. We handle rather efficiently cargo like frozen marine products, meat, fruits, vegetables, chocolates, food articles etc. Also we have a our very own fleet of transport vehicles fitted with generating units for controlling temperature's up to -18 degrees Celsius for some cargo.

In airfreight we are handling chemicals, which have to be maintained -20 degrees Celsius with assistance of dry ice. Our ground team is specifically trained in handing such shipments, which requires the replacement of dry ice at the port of destination. We can handle temperature controlled drugs for the pharmaceutical industry.

For temperature controlled cargo we plan our movement of cargo in such a way that not only it ensures the delivery of the cargo at the right place at the right time at the right condition but very important today at the right price.